Key West Beaches Wedding Videos
​Mark J Pierson Wedding Film Highlights from Key West's Beaches
Location | Smathers Beach
Filmed | Morgan Fraga
Edited | Martha Hooten

Location | Higgs Beach + Bagatelle
Filmed | Marky Pierson, Tom Flip, Joe Berg
Aerial Footage | Harry Purdy
Edited | Marky Pierson + Martha Hooten
Photographer |
Weddings By Romi
Location | Smather's Beach + Sheraton Suites
​Filmed | Marky Pierson + Tom Flip
Edited | Marky Pierson + Nicole Nurenberg + Ashley Kamen
Photographer |
Filda Konec Photography
Key West is home to many beaches and hidden venues off the beaten path. These locations often make for the best intimate setting.
​​County owned
Clarence Higgs Beach Park
is located on the Atlantic Ocean.​ From its clear turquoise waters to its beautiful sandy beaches and its tropical vegetation, Higgs Beach Park is one of the most inviting public beach parks in Florida because of its diverse array of activities and offerings.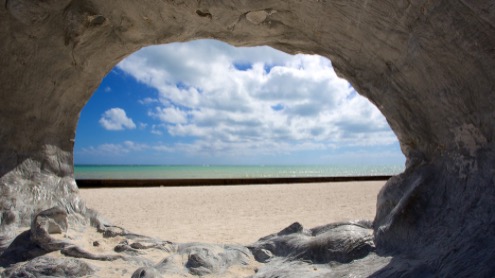 Smathers Beach
is located on the southeast side of the island. This sandy beach has the rocks stretching out to the ocean and palm trees on the background. Smathers beach is perfect for barefoot weddings and great for wedding photos. Smathers beach has no site fees to marry there.